It's Almost Christmas!
December 17th 2018
---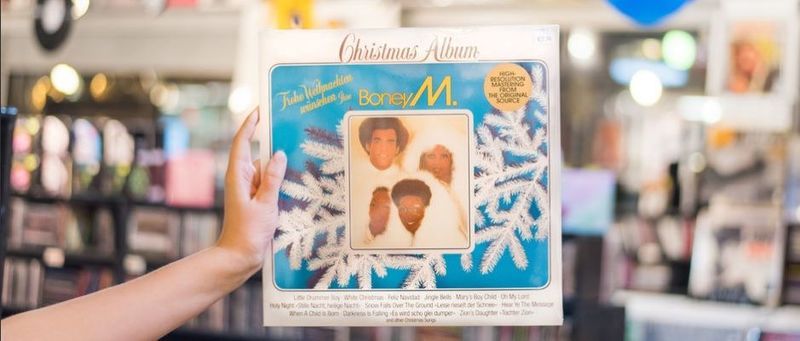 Christmas is just under ten days away, which means gifts are starting to be purchased, and holiday parties are in full swing! If you need a hand shopping for your fellow music lover, some holly jolly tunes for your turntable, or simply want to treat yourself to some shiny, new wax — we've got you covered!
Holiday Classics
Decorating the tree or baking gingerbread cookies isn't the same without some music and there is just something about the voices of Bing Crosby, Etta James, and other beloved starlets that immediately warms the heart.
If you are looking to add an iconic holiday album to your collection or gift one, pop in the shop and sift through our bins of vintage beauties to find the perfect soundtrack for your holiday activities!
New Releases
Although we love a good vintage pressing and classic carol, don't go thinking we're bias.
Holiday music is just as vast as any other genre. With revamps of legendary hits, brand-new holiday bops, and special edition coloured releases, the opportunity to grow your seasonal collection or someone elses' is endless!
Gift Cards
Nobody knows your music taste like you, and we understand shopping for someone else's taste can be extremely difficult! Although our knowledgeable team is always eager to help, sometimes it's best to skip the uncertainty and give a gift that is sure to be a hit!
Underground gift cards come in any monetary value you'd like!
Memorabilia
Shopping for someone who is head over heels for a specific band? At Underground, we have tons of vintage and new music memorabilia that will rock any music lovers universe!
With original concert tickets, vintage promotional material, signed LP's, unique posters, signs, and other home decor, you can help to elevate the music or record room of those on your shopping list.
Why stop at making a rad household? Grab some patches, pins, or a hat to elevate any jacket, backpack, or outfit by customizing it with their favourite band!
Hopefully we've helped make your shopping list seem a little more manageable during this holiday season. If you are a late Christmas shopper, fear not! We will also be open until 8pm from December 21st-24th just for you! Happy December!