Featured Artist: Tame Impala
February 3rd 2020
---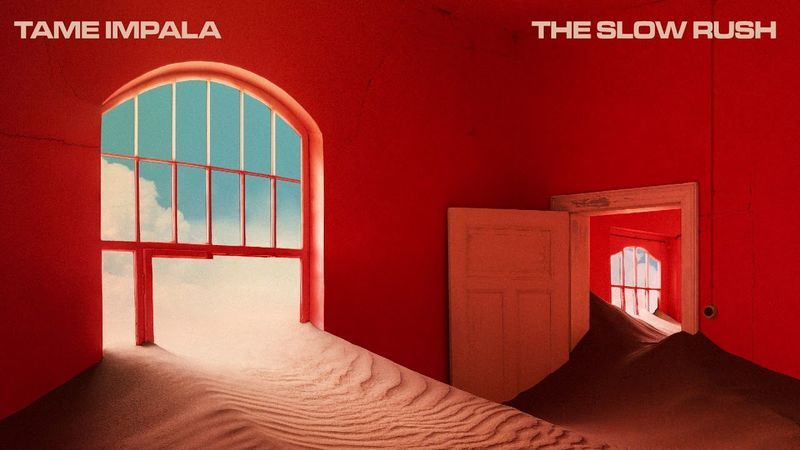 Underground Music, your go-to record store for rare, classic and new vinyl in Kelowna, is excited to feature Australia-based Tame Impala as our artist of the month.

Kevin Parker — the man behind Tame Impala — released their fourth studio album called 'The Slow Rush' on February 14, 2020 taking a different approach than the band's previous records.

In fact, 'The Slow Rush' lives up to its name with an ambient build of sound that blossoms as the album progresses into psychedelic terrain. This vinyl album comes out five years after their wildly popular 'Currents,' which was one of Underground Music's biggest selling records last year.

Kevin Parker, born on January 20, 1986 is the creative force behind the music. Responsible for writing, recording and producing almost all of the music on each of Tame Impala's records.

Considered Parker's recording project, Tame Impala's music dates back to as early as 2003. When Parker sent approximately 20 songs around to various record labels. Gathering unexpected interest, many of these early songs were later leaked onto YouTube.

Tame Impala signed to Modular Recordings and released its first EP in 2008. Parker, who plays guitar and sings when Tame Impala plays live, spent most of 2008 and 2009 touring larger and larger gigs and festivals.

Parker commented on the enthusiastic crowd response by saying, 'Most of the songs on the EP were never meant to be heard by the rest of Perth, let alone the rest of the world. They were just recorded for my own listening sake, and burning a CD of it and putting it in my car and giving it to my friends'. Thankfully he decided to share!

When Tame Impala's debut album 'Innerspeaker' finally dropped in 2010, Parker had already begun work on Tame Impala's follow up album called Lonerism,'. On October 5, 2012, Tame Impala officially released 'Lonerism', winning Album of the Year awards from NME, Rolling Stone, and Triple J.

In the midst of Parker's rising success, in 2009 he joined Australian band Pond after being recruited by Tame Impala members Jay Watson and Nick Allbrook. Parker joined Pond on their studio album 'Beard, Wives, Denim' where he played drums, in addition to producing and making his sound indistinguishable on the album.

As such, Pond unsurprisingly is often associated with Tame Impala as members of each band are close members. In fact, members of Pond often tour with Parker when Tame Impala goes on tour.

Ever since the release of 'Currents' in 2015, Tame Impala has seen worldwide success thanks to singles such as ' Let It Happen,' 'Cause I'm a Man' and 'Eventually.' At the ARIA Music Awards of 2015 Parker won two trophies, Engineer of the Year and Producer of the Year, for his work on the 'Currents' album. Tame Impala went on to win three further categories at the ceremony: Album of the Year, Best Group and Best Rock Album!

To date, 'Currents' is the band's best selling album, debuting at number one in Australia, number three in the United Kingdom, and at number four in the United States.

With the release of 'The Slow Rush,' Parker is now looking to build on their success with 'Currents.' He took five years to craft the album that psychedelic music fans have been waiting patiently for!

Much like 'Currents', 2020's 'The Slow Rush' has debuted at #1 on the charts, marking the second straight #1 record for Tame Impala.

Come on down to Underground Music to grab a pressing of Tame Impala's new album 'The Slow Rush', or 2015's 'Currents' to get yourself acquainted with these modern psychedelic classics!