Featured Artist: Talking Heads
March 9th 2019
---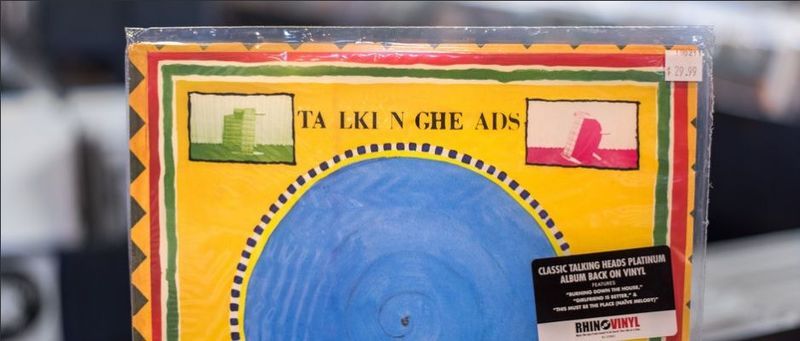 After a three year hiatus, Talking Heads released their fifth studio album, Speaking In Tongues, on June 1, 1983. The album combines art pop and funk music into a truly original party album.
The classic, Burning Down The House, featured David Byrne's catchy chorus which earned Talking Heads their first US top-ten hit! This Must Be The Place closes the album with beautiful melodies, cozy and serene verses, and another legendary chorus from David Byrne.
Come discover the beautiful weirdness that is Talking Heads today at Underground Music.