Featured Artist: Radiohead
May 16th 2019
---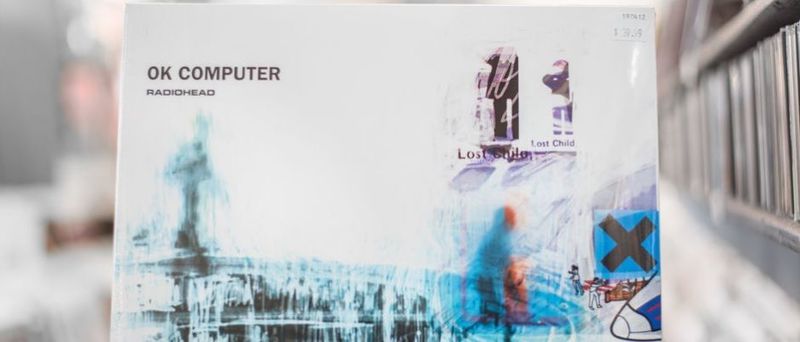 English rockers, Radiohead, released their third studio album, Ok Computer, on June 6, 1997. The album would go on to win Best Alternative Music Album at the 40th Grammy Awards and contends for the best album of all time; thanks to layered songs, abstract-yet-prescient lyrics and eclectic influences.
Karma Police combines sombre, lethargic melodies with pronounced, catchy verses and tops things off with singer Thom Yorke's emotional, memorable refrain. Melancholic-yet-hopeful rhythm permeates Let Down alongside beautiful lyrics detailing optimism despite continuous disappointment. No Surprises pairs simple, pleasant melodies with soft, sorrowful lyrics that summarize the peace of mind gained by not waking up in the morning.
Come experience the haunting albums Radiohead has to offer today at Underground Music!