Featured Artist: Mott The Hoople
November 20th 2019
---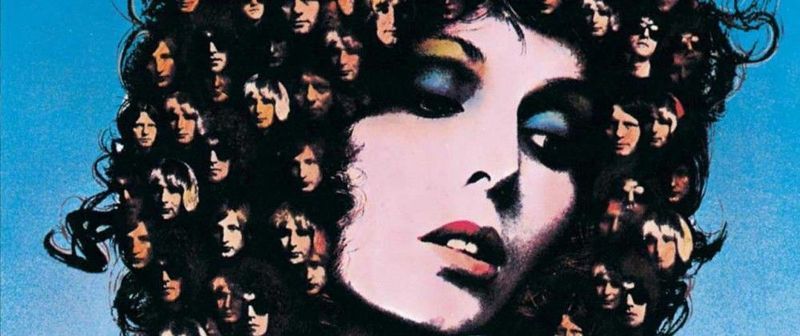 Vinyl fans of 70s rock can visit Underground Music, Kelowna's premier record store, to find a great selection of new, used and rare records. Stop scouring the BC interior, visit this Kelowna music store to experience the touch and feel of real vinyl and discover the best of the best in music including a New Arrival of the earliest studio albums from English rock band Mott the Hoople.
With seven studio albums and 15 singles under their belt, this 70s rock band was most popular in the glam rock era with a strong cult following and even had a secret fan in David Bowie, who penned the No. 3 UK single "All the Young Dudes" for the band.
Mott the Hoople recorded four pre-glam rock studio albums with UK based Island Records – Mott the Hoople, Mad Shadows, Wildlife and Brain Capers.
Released in November 1969 (released in 1970 by Atlantic Records in the US),the bands self-titled debut studio album, "Mott The Hoople," was recorded in only a week; it was a cult success. Mainly featuring covers, this album aimed to suggest a Bob Dylan voice with a Rolling Stones sound. Covers included Sonny Bono's "Laugh At Me," Sir Douglas Quintet's "At the Crossroads" and an instrumental cover of "You Really Got Me" by The Kinks.
The bands second album, "Mad Shadows," was released in both the UK and the US (under Atlantic Records) September 1970. The album features the singles "Thunderbuck Ram," "No Wheels to Ride" and "You Are One Of Us."
Released in both the UK and the US in March 1971, the bands third studio album "Wildlife" reached No. 44 in the UK Album Chart in April of the same year. This bright and punchy album – featuring singles including "Whisky Women," "Angel of Eighth Avenue" and "Wrong Side of the River" – marks the highest position the band's pre-Glam albums ever reached.
Mott's fourth studio album "Brain Capers" was originally released in November 1971 in the UK and Canada. It was later released in January 1972 in the US by Atlantic Records. This record gave credence to the band and its lead singer, Ian Hunter, being dubbed the 'Godfather of Punk' and 'Precursors-of-punk.' Dedicated to James Dean, the album features the singles "Death May be Your Santa Claus," "Your Own Backyard" and "Darkness Darkness."
Come visit us in the heart of Downtown Kelowna's Cultural District at 1331 Ellis Street and revisit the influential rock music of the 70s through Mott the Hoople's earliest work.