Featured Artist: Mac Miller
February 27th 2019
---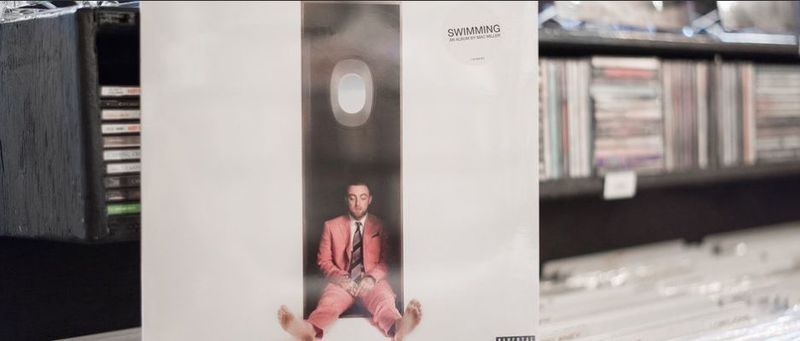 Mac Miller's fifth studio album, "Swimming," debuted at number three on the US Billboard 200 and is nominated for Best Rap Album at the 61st Annual Grammy Awards. The lyrical content of the album focuses on introspection, healing, and acceptance.
Check out the catchy, emotional track "Self Care" focusing on self-improvement or listen to "Wings:" the head-in-the-clouds chill melody where Miller is flying amid clear skies.
Swing by Underground Music and celebrate the life of Mac Miller today!