Farewell To A King - Remembering Neil Peart
January 23rd 2020
---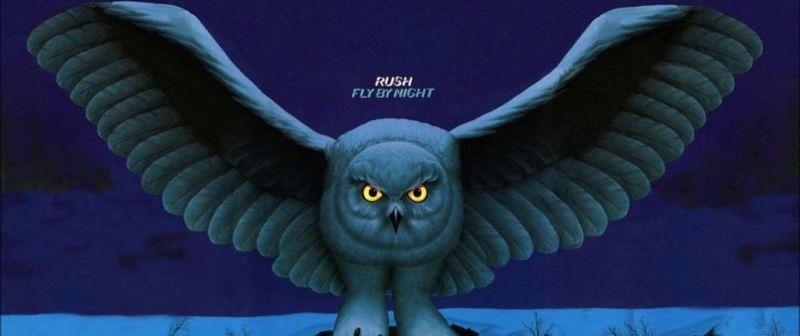 We lost a musical hero this month, Neil Peart passed from brain cancer at the age of 67. Known to legions of fans as the drummer and lyricist for the band Rush. Peart was well documented for his private nature and thoughtful lyrics, championing the underdog and questioning norms. And, as one of the youngest ever inductees into the Modern Drummer Hall of Fame, Peart is regarded by fans and musical peers as one of rock history's greatest drummers. Underground Music and our many Rush fans in Kelowna and around the world were incredibly saddened to hear the news of his passing.
Born on September 12, 1952 in Hamilton, Ontario — a port city an hour outside of Toronto — Neil Peart 's family moved to St. Catherines when he was two. This is where he eventually picked up the drum sticks at the age of 13. However drums weren't Peart's first introduction to playing music; prior to his passion for percussion, he briefly took piano lessons, which he later said didn't impact him much.
With a tendency to drum with chopsticks on objects around the home, Peart's parents bought him his first set of drum sticks for his 13th birthday. By his next birthday, his parents had gifted him a drum kit. When Peart reached the age of 18, he was on his way to England to chase his dream of becoming a professional musician after not being able to find success as a drummer in Canada.
During his time in England, Peart continued struggling to find success as a musician and, after 18 months, returned to Canada where he was invited to play drums for a band in St. Catherines called Rush. It wasn't long until Peart was convinced to audition for Rush, a Toronto-based band, to replace its original drummer John Rutsey. This is where he met his bandmates Geddy Lee and Alex Lifeson. Peart's intricate rhythms were a perfect match for Geddy Lee's soaring vocals and Alex Lifeson's complex guitar licks. Peart officially joined Rush on July 29, 1974, two weeks shy of the band's first tour in the United States.
Peart's influence on the band was felt almost immediately as he became its primary lyricist. He first appeared on the band's second album, Fly By Night, which came out in 1975 and writing most of the lyrics, as he would continue doing throughout most of his career with Rush. It wasn't until the band's fourth album, 2112, when Rush was finally met with success; the album produced hits such as "The Twilight Zone" and "The Temples of Syrinx," and was the band's second album behind Fly By Night to place in the top 10 on the Canadian Albums Chart, peaking at number five. The album also soared to 61st spot on the Billboard Top LPs & Tape chart in the US during the last week of May in 1976, marking 37 weeks on the chart and marking Rush's first stint in the top 100 in the US.
Rush continued to build on 2112's success with albums such as A Farewell to Kings, Hemispheres and Permanent Waves. The band's eighth studio album, Moving Pictures released in 1981, launched Rush into classic rock territory and reached number one on Canadian charts and third in the US and United Kingdom thanks to tracks such as "Tom Sawyer," "Limelight" and "Vital Signs."
The band became a hot ticket for its elaborate and unique live shows; when it came to Peart's drumming style, he cemented himself as a household name with his intricate drum solos during Rush's tours in songs ranging from "Tom Sawyer" to "YYZ."
Later in his career, Peart released several instructional DVDs on drumming and separately wrote and had published six books. Peart officially put the drum sticks down and retired from the kit in 2015 due to chronic tendonitis and problems with his shoulders. It was revealed on January 10, 2020 that the famed drummer had passed away from brain cancer, a disease he had been diagnosed with over three years earlier and kept secret from the public until his death was made public on January 10.
Peart's influence in the music industry — and drummers specifically — remains timeless thanks to his outlandish percussion instruments, long passages in different time signatures and complex arrangements. Other than Rush's early live albums, Peart's drum solos were featured on every live album released, up to and including Time Machine: 2011 Live in Cleveland; however, Rush's The Clockwork Angels Tour featured three shorter drum solos instead of one long one.
Visit us at Underground Music for new vinyl and vintage records in the heart of Kelowna's Cultural District at 1331 Ellis Street. Go back in time and listen to Rush and Peart's revolutionary drumming style and groundbreaking lyrics that changed the sound and narrative of music forever.